Article appeared in "The Kingstonist" newspaper on September 10, 2021.
September 10, 2021 Michelle Dorey Forestell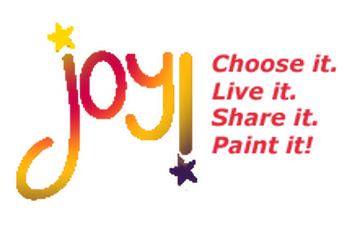 "Joy!" the 4th Annual Greater Napanee and Area Arts Association (GNAAA) Juried Art Exhibition is taking place this year at the Window Art Gallery in Kingston.
"We're a group of about 44 artists in the Greater Napanee area. For the first time, we've had the opportunity to show in the gallery in Kingston at the Window Art Gallery, and we're quite excited about that," said Diane Phaneuf, who coordinated the exhibition along with Margaret Brackley.
"We love Napanee, it's a very art-friendly town, but it doesn't really have space for a gallery show like this. We were all excited about that [being at the Kingston Art Gallery] because it's a beautiful little spot," she said. "It's so cute. It's just one room, one rather large room, but it's very nice. And we're all excited to be hanging there for the first time. We've got a very attractive show."
The theme of the show is 'Joy: choose it, live it, share it, paint it.' Phaneuf explained, "It's not that every painting in the show exudes joy. That's part of it, but if you're really a painter, painting is where you find your joy. Having that creative outlet, especially after what most of us have been through [with the pandemic] is joy."
This year's winning artists are:
First place — Joanne Chalmers for "Comfort Zone."
Second place — Tim Nimigan for "Snowy Shield Revisited."
And tied for Third place — Susan Balog for "Zebras at Chobe Park Botswana" and Gary Barnett for "Sphere."
Honourable mentions went to Catherine Howard, Julie Eckert, Michelle Hutchinson, and Elaine Taranu.
​Re: winning piece, "Comfort Zone":
​"The compass is representing that we are conflicted in our direction during the pandemic, not knowing what to listen to, how to make informed decisions and choices. The letters and collaged papers are representing the words, news, articles, online blogs, social media etc. that we have been bombarded with from the beginning. The squiggles and marks are our thoughts being conflicted…it's easier just to get into your comfort zone and wait it out," said Joanne Chalmers, first place winner for "Comfort Zone."
"We only had 18 of our artists enter this particular competition, which is a little bit low for us," Phaneuf said, "but considering everything that has happened this year, that is pretty good. Usually, we'd have an awards reception where we give out the awards and we'd invite the media but not this time."
Each artist entered two paintings, and they are all on display. Phaneuf explained that usually with a juried show a Juror would select what will be displayed. "This time the only thing we had the Juror do was select the prize winners, so everybody went into the show," she said.
This year's Juror was Janice Brown, an artist and art teacher who works with a wide range of media. Her works have been displayed in both Canada and England. She has juried art for more than 5 years, and has helped many artists, experienced and new, with their individual art exhibitions.
The GNAAA website displays Brown's artistic statement: "I love to teach and inspire others to find their love of painting and creating artwork that fills the world with colour and beauty. Everyone goes through a lot in their lives and needs a place to let go and find themselves. I feel art is a great way of doing this. I love to help people through art."
The 36 paintings will be on display at the Window Art Gallery, 647A Princess Street, until Sept 27, 2021. For more information visit the GNAAA website.